Yoga Place Therapy
Please find a full list on the treatments that are offered through the Yoga Place Therapy Room.
Bookings are made directly with the therapist, so please contact them on the number or email provided!
Yoga Place Therapy and Treatment Room
If you are a therapist looking for a room to rent out on a daily 9am to 5pm or 1/2 day basis 5pm to 9pm please contact info@yogaplace.co.uk.
Thai Yoga Massage, Pre & Post Natal Thai Massage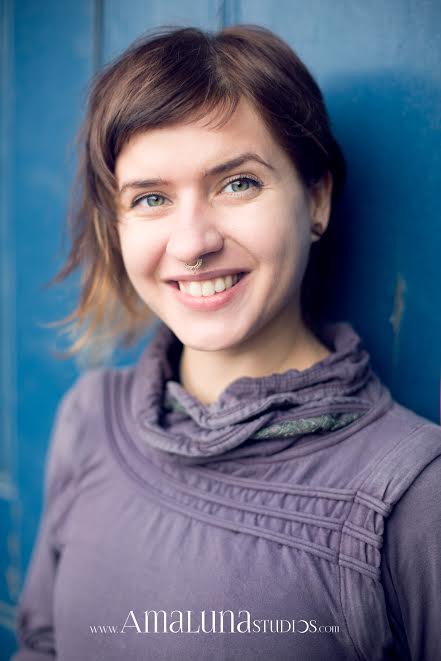 With Ieva every Sunday at Yoga Place
Ieva is a certified Thai Yoga Massage Therapist, trained Pre and Post Natal Thai Massage with Kira Balaskas from Thai Yoga Massage Association and Dynamic Thai Yoga Massage with KrishaTakis from Sunshine Network. She likes to call Thai Yoga Massage a type of 'Lazy Yoga;, where the yoga is done for you. Ieva is a strong advocate for healing through kind and conscious touch, the body's capability to heal itself, and the dance of static and dynamic Thai Yoga Massage techniques facilitate this memory in your body.
Please note, that Ieva understands how sometimes difficult it is to arrange childcare for you newly born baby, hence for Post Natal Thai Massage treatments you are welcome to come with your baby.
Ieva is also a senior Sun Moon Partner & Community Yoga trainer and Family, Kids, Pre and Post Natal Yoga Teacher, Check out her inspiring ponderings in her blog. Videos and any upcoming workshops at www.wildlovebeamer.com
More about Thai Yoga Massage:
• Fully clothed massage (wear warm comfortable clothing)
• Is given on a soft floor mat
• Is suitable during & post Pregnancy
• Is an application of rhythmic pressure on points & energy lines in the body, yogic stretching of muscles & joint manipulation. By using body weight, hands, thumbs, elbows, knees, feet and forearms your Thai Yoga Massage therapist is able to go deep into the internal organs and soft tissue.
• Originates from Buddhist tradition and has elements of Vipassana (meditation of insight), Metta (loving kindness), Yoga & Tai Chi.
Some common benefits of Thai Yoga Massage:
• Muscle release
• Increased flexibility & joint movement
• Lymphatic cleanse
• Toxic elimination Postural alignment
• Internal organs stimulation
• Neurological functioning & vitality boost
• Tension/ stress relief
• Healing of long term injuries
• Balance of energy flow
• Strengthening of immune system
• Deep relaxation
• Calming of the mind
• Emotional release
Price List:
60 min: £50
90 min: £70
120min: £90
Block of 5 treatments for the price of 4
To book or if you have any questions, suggestions or just want to say 'Hi' please contact ieva direct: ieva@wildlovebeamer.com or 07572 047221
'I am writing after my third Thai yoga massage by Ieva to say thank you for the unhurried professional and at the same time caring and sympathetic massage where I had the feeling that my relaxation and wellbeing is of paramount importance to you. This comes from someone with multiple chronic problems… Yoga Thai massage is done while you are clothed comprising as I understand it from a combination of pressure with passive yoga stretches tailored to your need'
Dr Dirar Khraishi