Ymlacio Life Massage & Therapies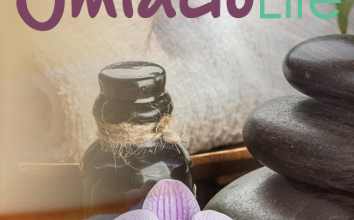 We are delighted to be offering a wonderful range of of holistic therapies, including Sports, Indian Head, Wellbeing and Swedish Massage, Aromatherapy, Reflexology and Hot Lava Shell Massage, by our hugely popular therapist Helen Cresswell of Ymlacio Life.
Please contact Helen directly to make your booking. Tel: 07890062773 or on helen@ymlaciolife.com
Life today for many people is full of stress and anxiety, at Ymlacio Life my aim is to help everyone enjoy a relaxing life through the various therapies I have to offer. I have a special interest in the following areas – Anxiety, Arthritis, Digestive Disorders, Depression and Mindfulness.
Indian head Massage
Indian head massage has been used in Asia for over 5,000 years and works specifically on the area surrounding the head, scalp, face, neck, shoulders and upper back. Indian head massage comes from Ayurveda, an ancient method involving natural therapies, which takes into account mind, body and spirit.
You will be invited to take a seat and relax on a massage chair. The use of oils is optional e.g. jojoba, coconut, sweet almond or a special blend of oil with added essential oils. If oil is used, a towel will be used to ensure your modesty. Alternatively, you can remain fully clothed.
Mini treatment (20 mins) £20
Full treatment (45 mins) £30
Well-Being Therapeutic Treatment
A tailor made treatment just for you, using a combination of any of the treatments that we offer (aromatherapy, reflexology, massage and deep tissue techniques), to help reduce pain and tension depending on your needs.
Sports Massage
Sports massage has its base in recovery of an Injury, in the rehabilitation of the client's injury and in preventing injury at the outset of physical work whether by a sporting or life style activity. Sports massage may be explained as the skilled, manual, therapeutic application of soft tissue remedial techniques that are selected and performed after careful consultation.
30 min Treatment £20
60 min Treatment £30
Aroma-Sports Treatment
A sports massage with the added benefits of essential oils blended to your specific needs.
30 min Treatment £22.50
60 min Treatment £32.50
Swedish Massage
Back, neck & shoulders (30 mins) (prone/seated) £25
Full body (60 minutes) £35
Full body & facial (75 mins) £40
The main aim of Swedish body massage is to relax the entire body buy rubbing the muscles with long gliding strokes. Benefits of Swedish massage include increased levels of oxygen in the blood, decreasing muscle toxins, improving circulation, improving flexibility of muscles and relief from stress, anxiety and tension.
Aromatherapy 
Back, neck & shoulders (30 mins) (prone/seated) £30
Full body (60 minutes) £40
Full body & facial (75 mins) £45
Prescription aromatherapy product from £5
Aromatherapy aims to treat the whole person by helping to restore the harmony of the mind, body and spirit. It works with the pure properties of plants, using their essential oils in a natural, complementary therapy which is said to help improve both physical and emotional well-being. Benefits of aromatherapy include relief from stress, anxiety and tension, feelings of relaxation, improved mood, improved sleep and a general sense of health and well being.
Reflexology
Foot treatment (45 minutes) £30
Reflexology is a popular and relaxing treatment based on the principle that reflex points on the soles, tops and sides of the feet correspond to areas throughout the body. Reflexologists work on the reflex points with their thumbs and fingers using specialised massage techniques, thought to help correct imbalances throughout the body. Benefits of reflexology include – relief from stress, anxiety and tension, feelings of relaxation, improved mood, improved sleep and a general sense of health and well being.
Hot Lava Shell or Lava Stone Massage
Lava Relax Back, Neck and Shoulder Massage (30 minutes) £32.50
Lava Relax Full Body Massage (1hr) £45
Enjoy a taste of the tropics with this truly pampering massage which uses a gentle continues heat in real lava shells in conjunction with the therapist's hands to promote a feeling of relaxation and improve well-being. Combined with coconut oil the Lava Shell massage is a beautifully pampering warm experience. Benefits of a Lava shell massage includes improved circulation, soothes aches and pains, reduces water retention and swelling.
Qualifications
VTCT Level 3 in Complementary Therapies
Shared Beauty Secrets Hot Lava Shell massage
Gower College Short Course: Introduction to Crystal Healing
VTCT Level 3 Sports Massage Therapies
Gower College Certificate in Indian Head Massage
Helen is also a fully insured member of the Federation of Holistic Therapist. FHT members are fully qualified therapists who hold a nationally recognised qualification, in a therapy that is accepted by the FHT. When booking a treatment with her you can rest assured that you are being treated by a highly qualified professional therapist who is looking to continually update their knowledge and skills.